Metropolitan® 250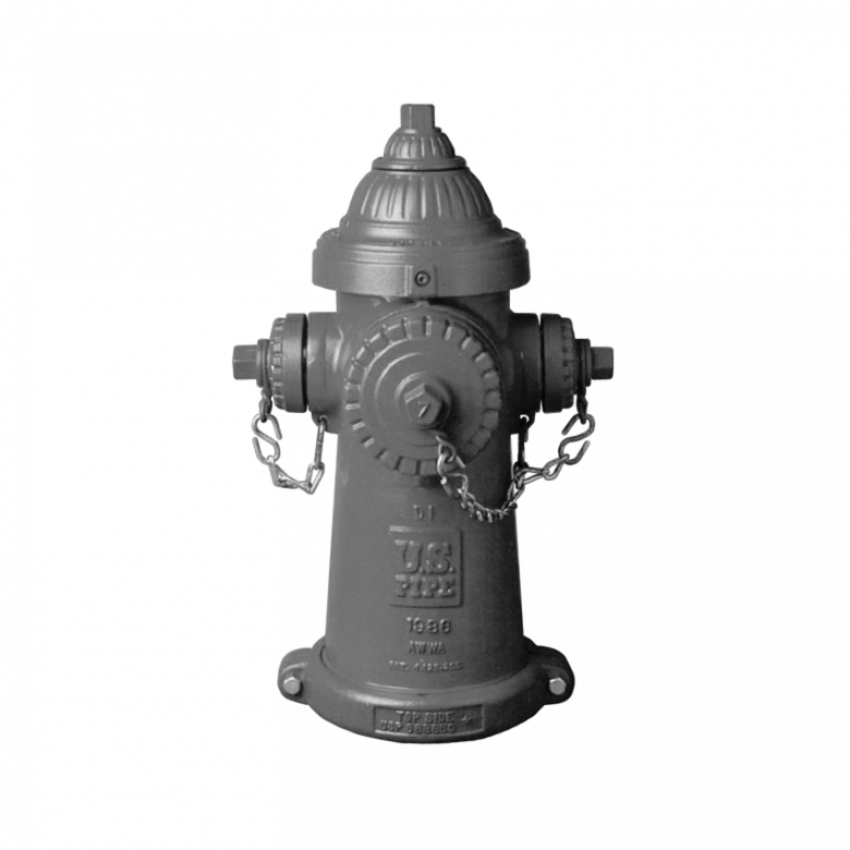 Metropolitan® 250
The Metropolitan 250 fire hydrant was produced by the U.S. Pipe Company between 1981 and 1999. It was available with main valve openings of 4-1/2" and 5-1/4", with 2-way or 3-way nozzle configurations, and has the following features:
250 psi working pressure
Ductile iron operating nut with a weather-shield
Bronze hold down nut enclosed by a weather shield skirt and locked to bonnet
Tamper-resistant bonnet locking screw
Ductile iron bonnet securely fastened to the standpipe upper with an interlocking "breech lock"
Delrin® anti-friction bearing to assure easy operation
Grease chamber for all-temperature grease
Nozzles are threaded-in, o-ring sealed, and secured with nozzle locks
"Protectop" ground line coupling assures reliable fracture and quick repair after traffic impact
Ductile iron standpipe lower
Bronze seat ring
Standpipe lower and elbow assembled with Tyton joint gasket
Identifying markings include: non-tapered standpipe upper for the 4-1/2" main valve style; tapered standpipe upper for the 5-1/4" main valve style; fluted bonnet; and smooth standpipe upper.